We did it!
Huge thanks to everyone this year!
2023 Goal - $250,000
2023 Amount Raised $325,000!
AJ's Music Marathon 2023 at Cardo's Pizza & Tavern
Every year more people keep getting involved to Kick Cancer's Azz and the support is overwhelming!  AJ's Music Marathon is hosted at  Cardo's Pizza & Tavern located in Pickerington Ohio.  With the growing trend, we are looking at larger tents, more tables, and just...more of everything! Bourbon and Tequila Tasting Fundraiser w/ music the night before the music marathon and a Benifit Concert on the day after.  As always, we like to give thanks to everyone involved with this event and we look forward to seeing everyone again!
Friday Night April 28th 2023
Bourbon or Tequila Tasting followed by North To Nashville!
6:00 Bourbon & Tequila Tasting
7:30-10:30 North To Nashville Concert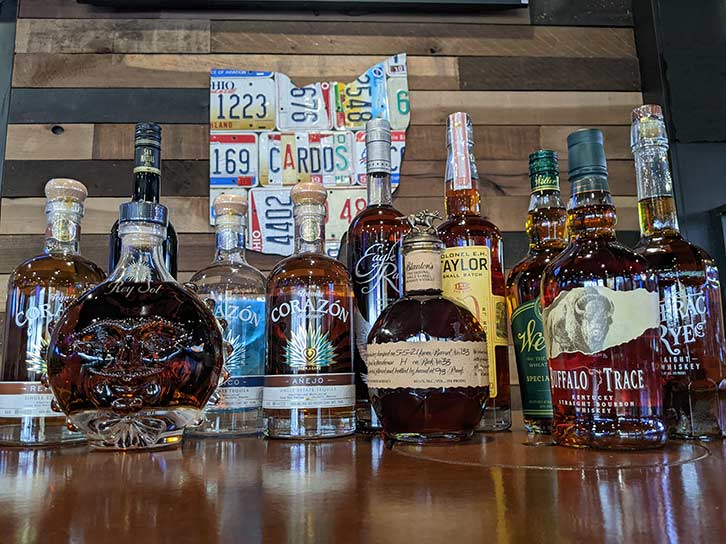 Ticket Price is $150 per person.  Each person may participate in either the Bourbon tasting or the Tequila tasting.  VIP seating for North to Nashville performance. 100% of the proceeds to benefit Arthur G. James Cancer Hospital.
2nd Annual Bourbon and Tequila Tasting Fundraiser
The first year was such a success that we are bringing it back!  Tickets are limited, so you better not hesitate to sign up.
Purchase your ticket today!
North To Nashville
General Admission $20 per ticket.
7:30-10:30 PM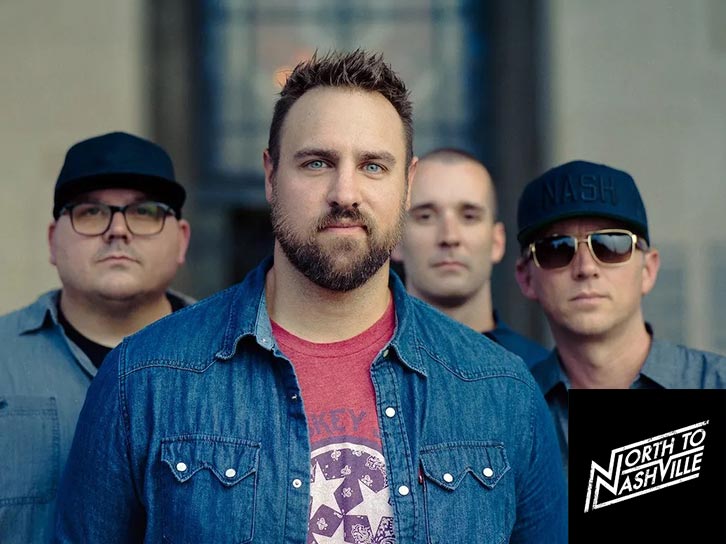 AJ Angelo's Buckeye Cruise For Cancer
Music Marathon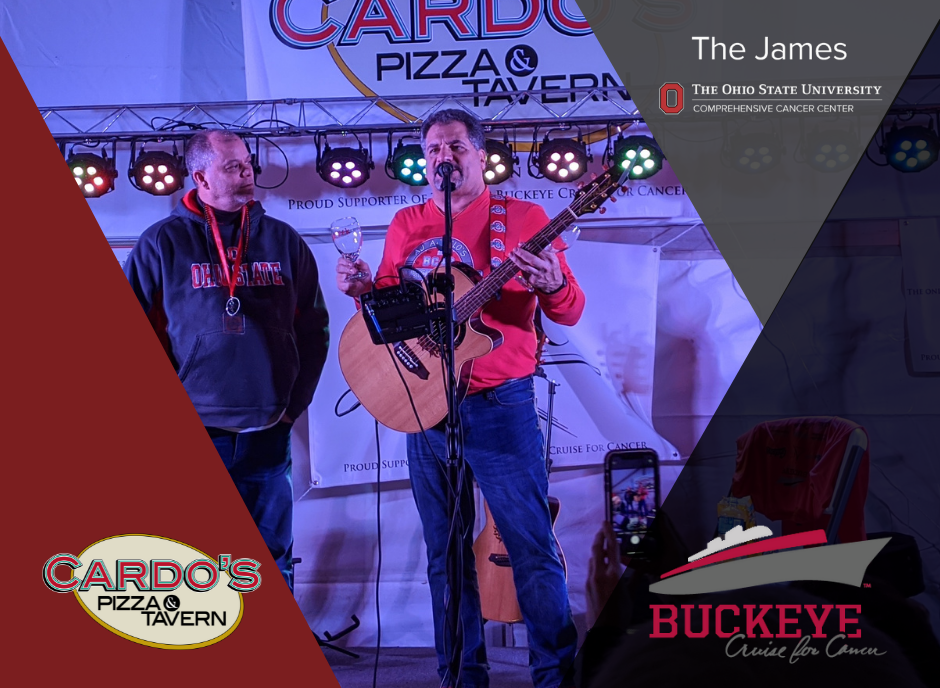 Services
Live & Silent Auctions
Duck Pond
Liquor Ring Toss
Golf Simulator
...and so much more
Come on out and enjoy the Buckeye Alumni Band and Cheerleaders!
AJ & Carmen Angelo along with the reunion concert of Just Another Band.
Every year we get so much support from former OSU Athletes and Alumni! The list keeps getting bigger.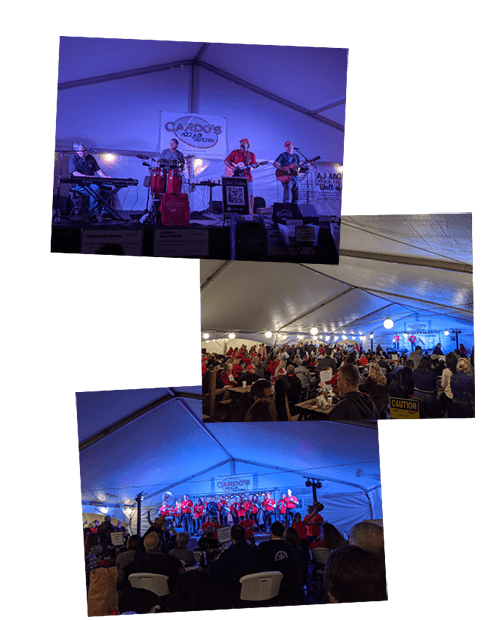 Be A Part Of
Something Great
There are so many ways to participate in this event!
$20 per ticket. Includes entry to event and Raffle Entry (Prize TBD). Standing room only.
$1000.00 per table - 8 seats.  Please contact us below for detailed information.
$250 - Add your company logo to the back of our event t-shirt.
$150 - Personalize a message from your family, or advertise your company.
There are so many ways to donate to this event.  In addition to a monetary donation, you can also donate gifts & raffle items.  If you would like to make a donation, please contact us.
Heindog & Stadz Band Reunion Show
Dave Clo Opening
The benifit concert on Sunday will wrap up an outstanding weekend of fundraising for the Buckeye Cruise for Cancer and the OSUCCC - James Cancer Hospital and Solove Research Institute.
Sunday 4/30 - Tent opens at Noon
Dave Clo playing from 1:00 PM - 2:00 PM
Concert time is 2:00PM - 5:00PM
$20 Donation at the door
Table Reservations available (Use Link Below)