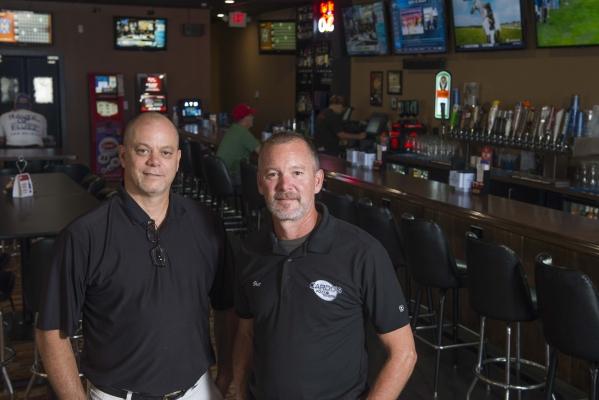 Two brothers came in to Cardo's Pizza one afternoon in late August 2014, and stopped in to this local Pickerington establishment for a Gondola Sub and a beer. Both were part of businesses in the corporate world which had just sold and they were having a conversation about what they wanted to do when they grew up. And here is where the story begins…
Keith and Bret Bordner had a new vision for a well-established pizzeria in Pickerington. The two brothers purchased the restaurant in March of 2015, renaming it Cardo's Pizza & Tavern. The new concept centers on "THE PIZZA", which was the reason Cardo's became a household name since the early 1960's. Fresh dough made daily, fresh toppings, fresh Italian sausage and meatballs made locally to our recipe by outside family owned businesses. The Cardo's founder's favorite Gondola Sub headlines the Sub Sandwich category of the new concept and is "THE SUB" that has been a customer favorite since the early 1960's.
The restaurant underwent a major overhaul in early 2016. Opening up the entire layout of the current location by knocking down walls, expanding the bar and kitchen and creating an overall comfortable family environment. Sixteen TV's were added along with a state of the art sound system to watch your favorite team in action, whatever season it might be. The rear patio was expanded in the spring and front patio was added in late 2016 to create an atmosphere that fits most every patrons liking.
With the remodel complete, a new tavern style menu was added to kick off 2017. The addition of Tavern Grub (pub style sandwiches), a kids menu, and other new items to the menu making it more of a Restaurant with many items to choose from. "THE PIZZA" is still the reason Cardo's Pizza & Tavern is a household name, we just wanted to add more great food to keep you coming back to visit us more often. LIVE music is also a part of the new concept which brings in some of the best local talent Central Ohio has to offer.
We welcome you to Cardo's Pizza & Tavern to enjoy a great meal with a friendly atmosphere. We intend to re-write history as the years go by…check in with us from time to time and watch the story continue to evolve…
Keith & Bret Bordner.
More than just delicious pizza
We are where...
...Award Winning Pizza in Pickerington
...friends gather over pizza to watch their favorite teams play on one of our 20+ T.V.'s
...family's come together to eat the favorite dish or pizza from our full menu
...a local team comes after a game to celebrate a win
...life long friends meet for the weekly afternoon gathering
...a group of employees from a local business can enjoy their lunch
...music lovers can enjoy their favorite local bands play live
...beer connesoirers can enjoy a wide selection of the 20 different types of beer on tap
...a staff that greets with a smile and provides both personal and proffessional service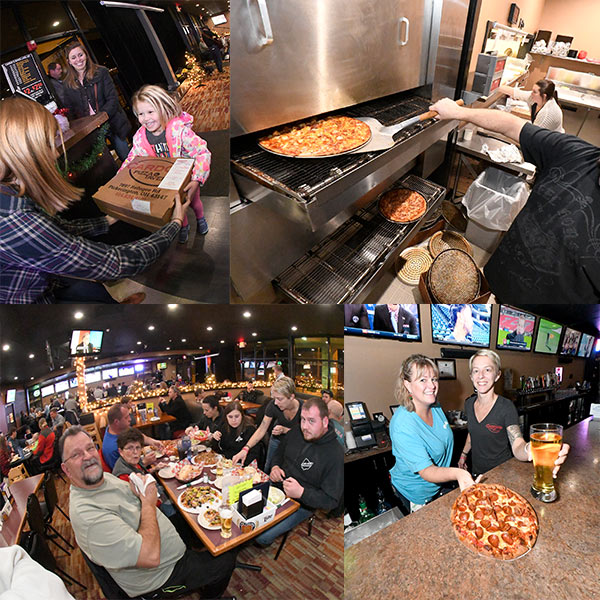 Get the latest news and best deals to your inbox!